9 May 2015
I'll be attending the Prague Quadrennial this year June 23 through 28. Get in touch if you're also planning to attend. Lets meet up!
6 April 2015
The Boston Conservatory's new production of The Rake's Progress opened recently to critical acclaim, with a reprisal by the creative team of BoCo's previous production of Transformations. Direction by Nathan Troup, sets by Julia Noulin-Merat, costumes by Lara de Bruijn, and lighting by Carl Wiemann.
21 January 2015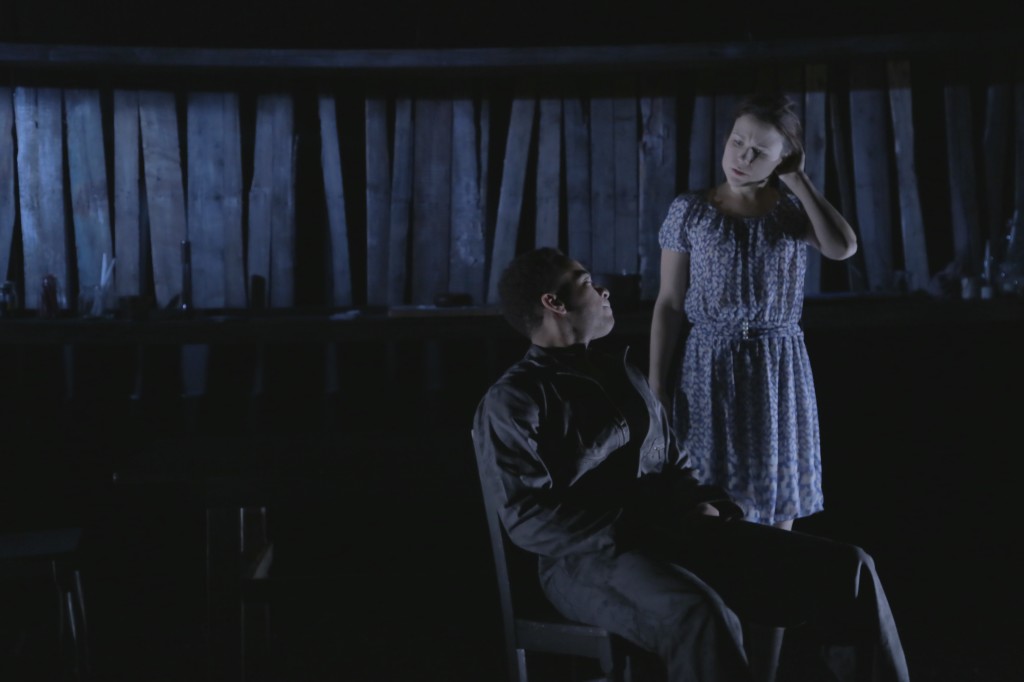 Kind Souls
opened this week to enthusiastic audiences, and we couldn't be happier with the fruits of this collaboration. Catch a performance at Shetler Studios through February 1.
libratheater.com
16 December 2014
Carl returns to the Boston Conservatory in March 2015 to design Stravinsky's opera The Rake's Progress alongside Nathan Troup (director), Julia Noulin-Merat (scenic design), and Lara de Bruijn (costume design).
14 December 2014
Carl is excited to be designing Libra Theater Company's new production of Kind Souls by Tom Diggs. Performances begin mid-January. The creative team includes Alexander Greenfield (director), Jason Sherwood (scenic design), Travis Boatright (costume design), Stephen P. Nemphos (sound design), and Michael Finke (original music).
5 October 2014
The Jenny Wiley Theater in eastern Kentucky opens Sleep in Safety this week at their new Pikeville facility. Ray Zilberberg (director), Jung Griffin (scenery), Bryce Turgeon (costumes), and Carl Wiemann collaborate as a creative team.
15 September 2014
Carl has been invited to design LoftOpera's new production of
Barber of Seville
. Check it out November 11-21 at The Green Building in Carroll Gardens. As a prelude to the performances, the Barber team will present a a one-night concert by Joyce DiDonato at the Gowanus Ballroom, October 3. Find more details at
loftopera.com
for details.
8 May 2014
It's been a looooong time coming, and the wraps on our
Seen/Unseen
project are finally being unveiled. Today artist Tavares Strachan releases the book and website for his invisible 2011 exhibition at an undisclosed New York City location, for which he invited Carl to design a lighting scheme. The book, designed by Stefan Seigmeister, documents each artwork displayed and most of our lighting treatments. Special thanks to LD Melissa Mizell for her invaluable help with this project! Check out the images at
www.seenunseen.com
.
27 April 2014
Boston Opera Collaborative
has invited Carl to design
Sumeida's Song
, a new opera by composer Mohammed Fairouz. Check out the performances May 2 through May 6 at the Somerville Theatre.
31 March 2014
Merchants Hall has invited Carl to participate in a staged workshopping of Charles Mee's dance theater piece
The Four Seasons
. The workshop and a short performance series will be hosted at Teleion Holon Mansion in Manchester Village, Vermont, April 5 – 9.
2 March 2014
Carl has been asked to consult on private installations of three James Turrell light projection artworks for a leading New York gallery.
28 February 2014
Carl travels to Asheville, NC in March for a series of hometown concert dance performances by The Chase Brock Experience.
2 February 2014
Philosophy for Gangsters recently opened at The Beckett at Theatre Row.
20 January 2014
Carl recently lit Hans Werner Henze's opera El Cimarrón, presented at Symphony Space by the Center for Contemporary Opera.
28 December 2013
Carl – with associate Jake Platt – recently completed a re-lighting of architect Hilario Candela's Miami Marine Stadium as part of a large-scale artwork, "Curiosity", by French artist Kolkoz. The disused structure had previously been condemned following hurricane Andrew in 1992. Last week's re-lighting and associated events, conceived and produced by MA3 Agency, were the first time in 21 years that the public has been granted access to the stadium. Catch a performance at Shetler Studios through February 1.
28 October 2013
Returning to EPBB for their 8th Lab Presentation, Carl recently lit
Dani Girl
by Michael Kooman and Christopher Dimond. Lab 8 takes place at Loft227 in the Fashion District.
Carl also recently returned from a special concert dance engagement by The Chase Brock Experience in Wilmington, NC.
15 September 2013
Carl is designing Dramatic Adventure Theatre's upcoming production of
A Girl without Wings
by Jason Williamson, directed by Kathleen Amshoff.
20 February 2013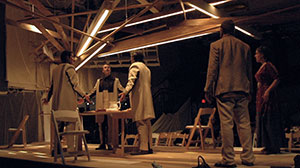 Carl's designs were recently seen in two American premieres.
Clemency
, a new opera integrating the work of James MacMillan and Franz Schubert, performed at Boston Lyric Opera. In Brooklyn,
The House of Von Macramé
, a new musical by Joshua Conkel and Matt Marks, opened at The Bushwick Starr.
19 November 2012
14 September 2012
Carl is designing a new production of Conrad Susa's opera
Transformations
, based on selected poems of Anne Sexton. Transformations performs mid-November at The Boston Conservatory, directed by Nathan Troup.
Carl is a lighting designer working in theater, dance, opera, architecture, and television. Among other freelance affiliations, Carl has been a designer in the 2011 Lincoln Center Directors Lab, resident lighting designer at Ed Iskandar's creative collective
Exit, Pursued by a Bear
, and lighting director for Chase Brock's concert dance company
The Chase Brock Experience
. Carl works among many lighting disciplines, and in 2009 founded Sense Lighting Design, a consulting design firm for architectural clients in the high-end retail, residential, institutional, hospitality, and public realms. His architectural experience dates to 2004, when he began a series of relationships with firms including Speirs+Major, Fisher Marantz Stone, and Focus Lighting.
Selected New York credits: as designer, These Seven Sicknesses dir. Ed Iskandar (The Flea), Arok of Java, King Lear, Lesser Mercies, These Seven Sicknesses and Restoration Comedy dir. Ed Iskandar (Exit, Pursued by a Bear); Machinal dir. Jess Smith (Columbia Stages); "Quick and Dirties" Workshop Series dir. Nick Leavens (The Claque); Twelfth Night, A Midsummer Night's Dream dir. Steve Stout (New York Neo-Classical Ensemble); My Life: Today (Rosie's Broadway Kids, for NYMF), amongst others. Regional: as designer, Clemency dir. Andrew Eggert (Boston Lyric Opera); Carmen dir. Eric Einhorn (Buck Hill-Skytop Music Festival); The Oresteia Project (Pittsburgh), Marisol (Carnegie Mellon), Brand dir. Ed Iskandar (Carnegie Mellon). Television: Geoff Russell Is A Total Douchebag dir. Kathleen Amshoff; It's On With Alexa Chung (MTV, assistant lighting designer); That Metal Show (VH1, assistant lighting designer).
For more information about Carl's architectural projects visit www.senselighting.com.